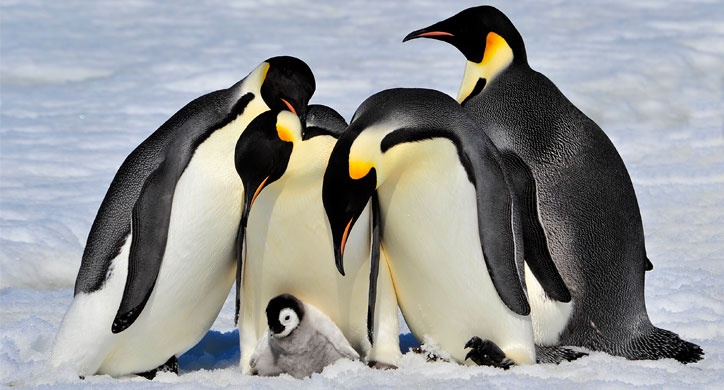 Fall Under Antarctica's Spell
For centuries the Antarctic remained like a ghost on the map of the world, yet today the "White Continent" exerts a powerful fascination. Explored by man since only 1820, this vast icy continent offers spectacular mountain scenery, the world's biggest icebergs and an extraordinary array of wildlife: fur seals, penguins, albatrosses, sea elephants, orcas and whales in large numbers live side by side in this grandiose landscape. Who has not dreamed of savouring that white stillness, an extraordinary spell-binding atmosphere of total serenity unequalled anywhere else on Earth. On the horizon, blocks of ice collapse into the sea forming vast icebergs of all shapes and sizes, eroded by the wind and the waves.
Newcomers to PONANT SAVE $600 PER COUPLE on Your First Cruise!*
Sign up to receive emails from PONANT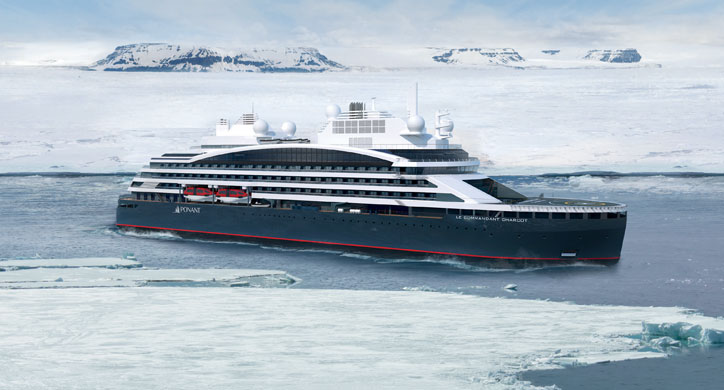 Fewer People Have Been to this Part of Antarctica than the Moon!
PONANT is navigating into the future aboard Le Commandant Charcot, the world's first luxury hybrid electric polar exploration vessel powered by liquefied natural gas (LNG). PONANT will take you further south into the heart of Antarctica's spectacular landscapes to discover extraordinary natural phenomena the "Screaming 60s," the legendary latitudes where the ice sheet looms, immense and immaculate. Observe King Penguins at the end of the austral winter along the coast.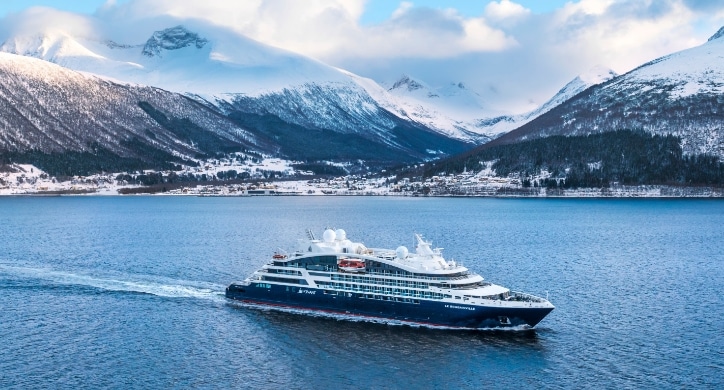 Intimate Yachts Built for Expeditions
PONANT's fleet of purpose-built intimate yachts welcomes on board a limited number of passengers, so guests maintain their privacy and enjoy the feeling of being on their own private yacht — able to call at iconic, international ports as well as secret harbors accessible only to smaller-sized ships.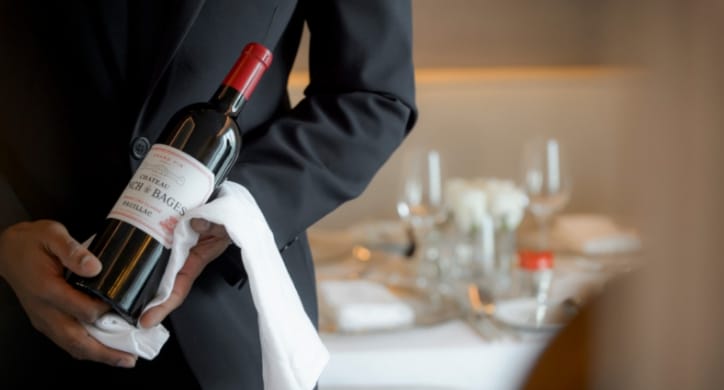 Unique French Flair
PONANT offers a unique French flair felt throughout the onboard experience including exquisite cuisine designed in partnership with Ducasse Conseil, Alain Ducasse's restaurant experts; the luxurious Sothys spa, fabulous Hermès stateroom amenities, sumptuous macarons from Ladurée, Veuve Clicquot Champagne and select wines from Maison Taillevent.
Sailing to All Corners of the Globe
Each year PONANT offers more than 400 awe-inspiring cruises, calling at over 450 ports on all seven continents. From Zodiac® landings in Antarctica to hikes in the Arctic; from immersion in Japanese culture and revisiting classic Europe, to the natural beauty of the Seychelles, PONANT presents these destinations through a new lens.
Where would you like to travel with Ponant ?
Brochures
Start planning your voyage now! Find your dream vacation in the pages of our destination collection brochures.
Order your brochures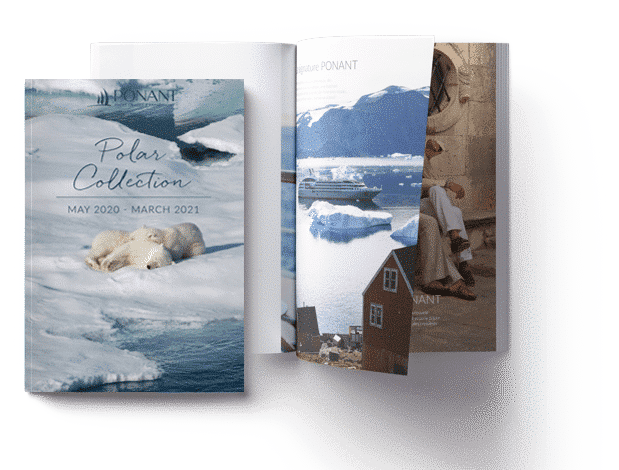 *$300 reduction per passenger with the code BWELCOM. Offer valid for all new bookings of your first cruise with PONANT. Non-retroactive offer, not applicable on Ocean Voyages, cannot be combined with other special offers and may be modified and/or cancelled without prior notice. This offer is also valid for use with your usual travel agency.