The environment
The main sustainable development focus, environmental conservation, is one of our priorities. Therefore we have already undertaken specific actions relating to the design of our ships and our itineraries.

PONANT has taken significant steps to reduce its atmospheric emissions across the board in terms of fuel consumption:
● Average speed of the company's ships limited to 10 knots.
● Fitting of ships with electric connections together with the use of shore-to-ship power when docked at suitably equipped ports.
● The use of biofuels as they've become available (two refuels with biofuels in 2019).
● Development of the hybridity of its ships: fitting of batteries to enable generators to be switched off at dock, at anchor and when in proximity to inhabited areas.

In 2019, PONANT became the first cruise line to abandon the use of fuel oil and switch instead to Low Sulfur Marine Gasoil (LSMGO) with a 0.05% sulphur content. This is 10 times lower than the maximum allowed by current maritime regulations. PONANT supports international campaigns such as the Rome Declaration, which seeks to extend the Sulphur Emission Control Area (SECA) to all the world's oceans.

The technology at the heart of Le Commandant Charcot design
Inaugurated in 2021, the hybrid electric polar exploration ship, which runs on liquefied natural gas (LNG), is fitted with the most advanced environmental technology. Le Commandant Charcot is designed to optimise energy consumption, water treatment and waste management.

Benefits of LNG:

-25% reduction in carbon emissions
-85% reduction in nitrogen oxide emissions
-95% reduction in fine particle emissions
Find out more about our ship

With each new itinerary, we carry out environmental impact studies.
This protocol means we can analyse the potential impact on the ecosystem we are visiting and keep it to a minimum: historical inventory, flora and fauna study, meetings with local people, selecting possible passenger activities while ensuring they are environmentally respectful.

This approach also revolves around a thorough itinerary selection process, the drafting of a specific environmental brief for each of the sensitive areas, a code of conduct for passengers and of course zero tolerance towards the impact of our visit.

All the ships in our fleet carry the Bureau Veritas CLEANSHIP certification label, which attests to reduced environmental impact. Equipped with generator-powered electric propulsion motors, our ships have achieved the Comfort 1 rating, which is the best level possible in terms of low noise and vibration levels, thus ensuring the comfort of our passengers and respect for underwater wildlife.

The ships of the PONANT EXPLORERS series achieve a 75% reduction in their nitrogen oxide emissions by having their catalytic convertors operating 24 hours a day in all geographical areas. A globally unique approach that has set the standard for the entire industry.
People
Committing to a more sustainable tourism involves paying the utmost consideration to the human dimension of our work as well as environmental considerations. For each cruise, we take into account the local population and authorities and ensure our crew members are trained and that we have raised awareness among passengers.

We plan out itineraries in consultation with local stakeholders: politics, authorities, national parks and nature reserves, Aboriginal councils, NGOs, scientific teams, rescue teams, etc. We therefore ensure that we avoid mistakes relating to local habits and customs and that we fully respect the places we visit.

Our Expedition cruises
We design each of our Expedition cruises in close consultation with local people. We consult specialist ethnologists so that we can work to ensure communities are key players in developing touristic practices. They are the ones that decide what they want to share about their customs and their environment. Because they are involved, local people are no longer seen to play a passive role in tourism.

One of our greatest wishes is to contribute towards the social and economic development of the regions we visit. In order to increase our commitment towards local communities, we are building useful partnerships with them. In particular, the PONANT Foundation is supporting FabLab, an organisation based in Upernavik in Greenland. Its objective is to train Inuit craftspeople to reproduce traditional items so that they can then be sold in European museums.

A school in the Bijagos (Guinea-Bissau)
The encounter with this exceptional territory, classified as a UNESCO biosphere reserve, and its inhabitants during our scouting and expedition cruises, gave rise to an exceptional collaboration between the local association ESCAMA Foundation and the PONANT Foundation: we are providing financial support for the reconstruction of a school in the village of Anipoc, on the island of Caravela, which will be able to accommodate about a hundred pupils from kindergarten to primary school, and will also offer literacy courses for adults.

All of our passengers and crew members agree to respect a Code of Conduct which is put together following our research and is specific to each location.
During our Expedition cruises, our passengers are accompanied by our expert naturalist guides who have been trained to respect the places we visit.
Our everyday actions
Our commitment translates to concrete everyday actions, particularly in terms of the controlled and responsible approach we adopt towards what we use and consume onboard our ships, and also in terms of supporting research, awareness-raising and conversation projects around the world.
Our labels, certifications and distinctions
PONANT's commitments in terms of environmental policy form part of the company's corporate purpose. This approach, which is indicative of the priority importance our directors attach to this topic, is illustrated through the international certifications and labels the company holds. Our commitments to sustainable and responsible tourism are assessed and recompensed on a regular basis by recognised organisations and experts with specialised expertise in these areas.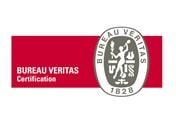 All the ships in our fleet carry the Bureau Veritas CLEANSHIP certification label, which attests to reduced environmental impact. This environmental performance has been made possible through a series of real and genuine technological innovations: dynamic positioning, which avoids the need to drop anchor and thus protects the seabed; quiet and economical electric propulsion; an engine that can run on LS MGO (a lighter and less polluting type of diesel); an innovative way of treating waste and waste water, thus limiting discharges into the sea; low energy lighting using LED bulbs; and reduced smoke emissions.

The PONANT Explorers series holds CLEANSHIP SUPER accreditation, which is awarded to ships that meet the requirements of the International Convention for the Prevention of Pollution from Ships (MARPOL) together with both the International Convention on the Control of Harmful Anti-Fouling Systems on Ships and the Ballast Water Management Convention (covering the emission of polluting substances).

Our ships have also achieved the comfort 1 rating, which is the best level possible in terms of low noise and vibration levels, thus ensuring the comfort of our passengers and respect for underwater wildlife.

*Le Jacques-Cartier, Le Champlain, Le Lapérouse, Le Bellot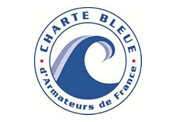 PONANT was the winner of the Charte Bleue d'Armateurs de France trophy (French Ship Owner's Blue Charter trophy) in 2016. This distinction was awarded in recognition of the company's proactive approach with respect to social and environmental responsibility: carefully chosen itineraries; innovative ways of limiting air and water pollution; respect for local populations; membership of the associations IAATO (the International Association of Antarctica Tour Operators) and AECO (the Association of Arctic Expedition Cruise Operators), and compliance with protocols designed to maintain the biosecurity of the sites visited; environmental protection awareness raising for crew members and passengers both onboard ship and during shore and land excursions; a responsible human resources policy; and active commitment to protecting the polar regions, the oceans and local peoples.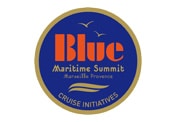 At the "Blue maritime summit Marseille Provence – Cruise Initiatives" conference, organised by the Marseille Provence Cruise Club, PONANT and the other ship-owners histed in Marseille, together with France's Ministry for the Ecological Transition, the Provence-Alpes Côte d'Azur Region and the Aix-Marseille-Provence metropolitan region, signed the "Charte bleue Croisière" (Cruise Blue Charter), a charter committing to a reduction in polluting emissions in the basins of the Port of Marseille and the region.

This charter constitutes a new stage in France's Sud (south) region's "Plan Escale Zéro Fumée" (zero-fume ports of call initiative). There are four main measures incorporated in the charter: the use of shore power connections at cruise terminals as soon as they become available (by 2024); the switch to less polluting fuels, such as 0.1% sulphur marine diesel or LNG, immediately upon entering the port; the promotion of the use of liquefied natural gas and support the creation of a dedicated local sector; and the requirement to keep to a speed of no more than 10 knots when sailing in and out of the ports.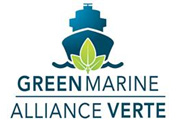 In 2020, PONANT became the first European cruise line to be awarded the North American Alliance Verte certification. This certification attests to the adoption of environmentally friendly practices and technologies by those who hold it.

Assessed and evaluated according to seven criteria (underwater noise, NOX atmospheric emissions, SOX and PM air pollutants, greenhouse gas emissions, aquatic invasive species, waste management and oily discharges), the charter certifies that its holders have adopted environmentally friendly practices and technologies.

Find out more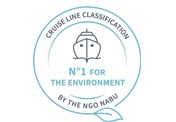 The German non-governmental organisation NABU (Naturschutzbund Deutschland), a leader in the field of ecology in Europe, has placed PONANT in first place in its 2020 ranking of the most environmentally friendly cruise lines.

This ranking is based on an assessment of overall environmental strategy using eight environmental criteria: adherence to the Paris Agreement, climate strategy, emission-reduction measures, the use of shore power connections, the discontinued use of heavy fuel oil, the use of nitrogen oxide catalysts and the use of soot particle filters.

Find out more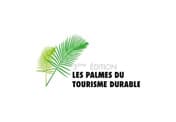 PONANT was awarded the French sustainable tourism prize the Prix des Palmes du Tourisme Durable 2020 in the "Voyage" category for completely abandoning the use of fuel oil and switching instead to LSMGO, a step the company took a year in advance of the introduction of international legislation stipulating the use of more environmentally friendly fuels.

Press mentions
PONANT has set itself the ambition of becoming a global standard setter with respect to sustainable development and is increasing its commitments in this area. A selection of articles covering the latest news and developments concerning the PONANT Foundation and the measures put in place by the company is available to access here.
The elimination of single-use plastics
PONANT was one of the first companies to sign up to the Southern Region's "Zero Plastic Waste" charter.
By signing this charter, PONANT is committed to:
actively contributing to the awareness of plastic waste reduction,
implementing the prudent use of plastics,
participating in the management and recycling of plastic waste.
PONANT also committed to following the recommendations of the Global Tourism Plastics Initiative, a United Nations programme aimed at encouraging concrete action in the fight against plastic pollution in the tourism sector. Echoing the measures already introduced on Le Commandant Charcot, PONANT has set itself the objective of banning the use of single use plastics across its entire fleet from 2022 onwards.
On board, PONANT has prohibited the use of plastics in drinking straws, laundry bags, cups and single-serving food portions. Packaging is removed at our depots. As part of measures to stop the use of plastic bottles on all our ships, we provide our cruise passengers with stainless-steel flasks that can be filled at water fountains available on board, thus reducing the number of plastic bottles used by 10 bottles per passenger per ship.
The Nordaq system on Le Commandant Charcot enables us to bottle drinking water produced on board in reusable glass bottles.
PONANT has stopped using single-use plastics at its head offices. Every member of staff has been issued with a reusable water bottle and a reusable cup. Recycling bins for plastic, paper and general waste are available on each floor. Sixty-one percent of the plastic bottles and cans thrown away at our head offices are now recycled. These measures resulted in a one tonne reduction in the amount of plastic used in the first year they were introduced. The waste produced is collected for recycling by ELISE, a local company with a socially responsible ethos.
We are continuing to look at alternative and innovative ways of both reducing the use of plastics on board our ships and in our offices and recycling and making the best use of any plastics we do use.
Cleaning of beaches
PONANT regularly organises beach cleaning exercises, both in Marseille, in partnership with the Pure Ocean Foundation as part of the "Engagé pour la nature" programme operated by France's Ministry of Ecological Transition and the country's national biodiversity agency, and on Water Cay, a small island of the Utila archipelago in Honduras. Our crew members put their spare time and energy to good use by organising a waste clean-up operation, with all the rubbish collected taken away and sorted on board the ship.
For five weeks, volunteers from Queens' College and the Seychelles Islands Foundation took part in an operation to clean the Aldabra Atoll, which had experienced a considerable build up of plastic waste over recent years. Interview with project instigator Lindsay Turnbull.
Procurement of supplies through local distribution channels
PONANT's very carefully chosen and selected food and drink products are sourced from suppliers compliant with the requirements of ISO standards 22000 and 14001 governing food safety and the environment. PONANT pays close attention to meat origin and animal welfare.
Optimal waste-water treatment processes
The ships are each equipped with a submerged membrane bioreactor: a complete waste-water desalination and treatment system. This biodegradation process works without the use of chemical products. It provides clean water and is compliant with the highest quality standards. The quality of the water obtained means that no chlorination or any other chemical treatment is required. The purity of the water produced enables it to be used onboard, particularly for supplying the laundry rooms.
Not only does PONANT manage black-water discharges, but it also manages grey-water discharges (water from showers, sinks and kitchens) and treats ballast water to ensure no living organisms are either uptaken or discharged.
Sciences
Scientists specialising in fields as diverse as palaeoclimatology, marine biology, microbiology and oceanography conduct experiments on board our fleet and collect data as part of international research programmes aimed at developing a better understanding of marine ecosystems and better ways of protecting them.
In particular, and together with the organisation Conservation International, the PONANT Foundation is conducting a study of the behaviour of humpback whales in the Southern Hemisphere and taking action to protect the coral reefs of New Caledonia.
Interview with Herbert Lust, spokesperson for Conservation International.
The PONANT Foundation is also supporting the Pure Ocean Foundation, which finances and promotes a range of innovative scientific studies focused on developing sustainable ways of preserving and protecting the oceans.
Interview with David Sussman founder and president of the Pure Ocean Foundation.
A ship of scientific opportunity, Le Commandant Charcot is equipped with its own laboratories and hosts specialist researchers in glaciology, oceanography, marine biology, climatology, and social sciences and humanities on board. It provides a unique opportunity for collecting scientific data on a regular basis, data that can then be used to develop a better understanding of these fragile ecosystems and better ways of preserving and protecting them.
"Giving science a place on board our ships is an integral part of our DNA."
Wassim Daoud, head of sustainability and CSR at PONANT.
Making good use of waste
Onboard the ships, 60% of packing is recycled, whereas the rate across the world is just 20%. The rest is completely tracked and traced.
PONANT is actively working to optimise the ways in which the waste it produces is managed on land and has compactors available onboard for each type of waste. This makes it possible to optimise both the storage volumes onboard and the unloading process at ports.
PONANT is committed to a policy of leaving zero plastic waste behind in the natural environment.
Because Le Commandant Charcot sails to particularly remote and isolated regions, the ship is equipped with twice as much storage capacity as the other ships in the fleet, thus ensuring the waste can be disposed of at ports equipped with the infrastructure required to recycle it. At Svalbard in the Arctic, our dry waste (cardboard containers and packaging) is collected and used to produce energy.
The PONANT Foundation has been supporting the Garrahan Foundation in Ushuaïa since 2020 by donating the recyclable waste produced on our Arctic cruises to it on the return leg of each voyage. The association then uses this waste to generate funds for Garrahan paediatric hospital.
Conserving biodiversity
Our ships are equipped with seabed detectors. In areas known to be frequented by marine animals we reduce the speed of our ships to 10 knots. Naturalistguides are available on the bridge with the officers to detect the presence of animals.
Our fleet is among the quietest in the world. We take the utmost care to cause as little underwater disturbance to wildlife as possible.
The antifouling treatment of ships' keelsons prevents the accumulation of microorganisms on the hull and their transport to areas where they could upset the ecosystem. This treatment is carried out using approved and certified paints.
Le Commandant Charcot, a hybrid-electric extreme polar exploration ship powered by liquified natural gas (LNG), is able to switch to electric mode to ensure quiet, zero-emission navigation through protected regions.
We use an electronic dynamic positioning system for ships without anchoring. This enables us to not drop anchor in sensitive areas.
Energy saving measures
Navigation software to reduce fuel consumption.
LED light bulbs: responsible for a 75% reduction in the amount of electricity used for lighting the ships.
A central heating system fed by recuperating the heat generated by the exhaust gases emitted by the engine cooling system.
A seawater-based cooling system for the ships.
Crew members trained to minimise energy consumption by switching lights off, turning taps off and other similar measures – simple but important steps to take when considered in terms of the scale and size of a ship.
Circular economy
PONANT supports and participates in the circular economy by donating furniture and equipment it no longer needs to local organisations so they can be given a second life and reused.