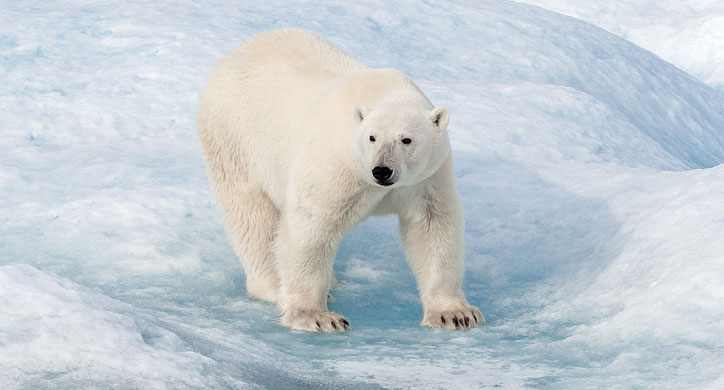 The Arctic
There are places in this world whose primeval beauty evokes feelings of a rare intensity. With its stunning landscapes, the Arctic is one such place. At the heart of these faraway lands, when the ice floes break up, when the sun no longer sets below the horizon and the snow-covered peaks shed their white mantle for a brief summer, our ships will find their way to introduce travelers to a polar desert of ice and water, a world where time stands still. Far from the usual cruise itineraries, from Iceland to Spitsbergen, from Greenland to the mythical Northwest Passage via the unspoiled coastlines of the Russian Far East, we invite you to cruise in the wake of the great explorers who dreamed of one day conquering this remote region. From one port of call to the next, aboard our Zodiac® inflatable boats or during one of the shore visits, discover the imposing Arctic landscapes thanks to our expedition cruises. Always in the company of experienced naturalist guides, meet the Inuit people, living to the rhythm of the changing seasons and preserving their ancestral culture and way of life, or discover the local wildlife, lazing in the ice floe or playing in the wake of your ship. Let your imagination wander, because enjoying these places means pushing back boundaries and dreaming of the absolute... Rare and unique moments, dreams of escape in the heart of forgotten lands.
Save Up to 30% on Your Ponant Small Ship Cruise!*
Ponant Brochures
Start planning your luxury small ship cruise now! Find your dream cruise vacation package in our destination collection.
Download Now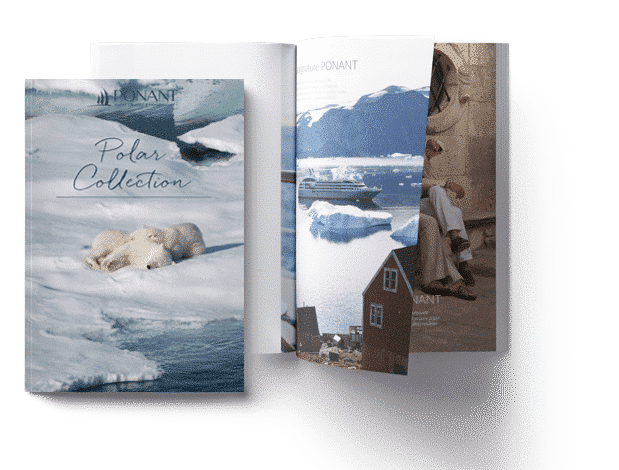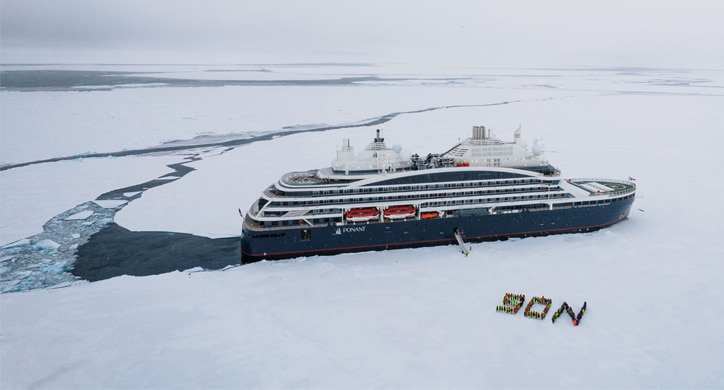 Discover the Geographic North Pole!
Complete a crossing of the Arctic Ocean. Discover the extreme northeast of Greenland. Or visit the Geographic North Pole! PONANT is inventing the voyage of the future with the liquefied natural gas (LNG) fueled Le Commandant Charcot, the first hybrid electric polar exploration vessel.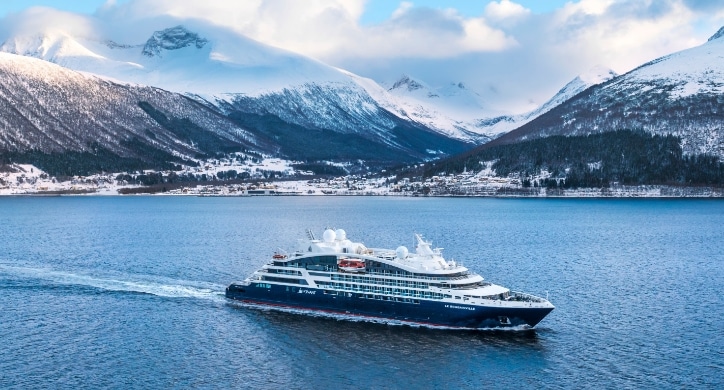 Intimate Yachts Built for Expeditions
Ponant's fleet of luxury small ships and intimate yachts welcomes on board a limited number of passengers, so guests maintain their privacy and enjoy the feeling of being on their own private yacht — able to call at iconic, international ports as well as secret harbors accessible only to smaller-sized ships.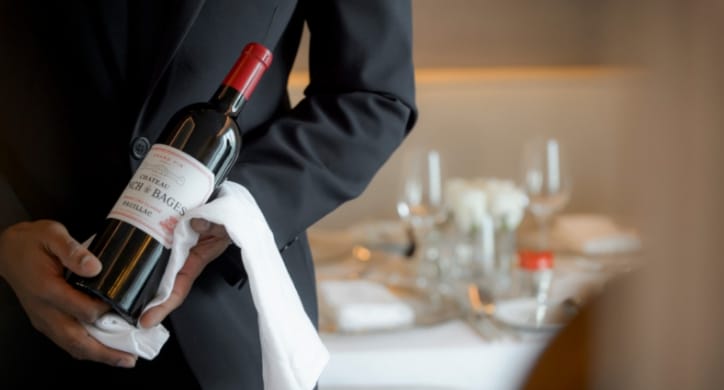 All-Inclusive Luxury & Gastronomy
PONANT offers an award winning cruise experience with top rated gastronomy designed in partnership with Ducasse Conseil, the luxurious Sothys spa, fabulous Hermés stateroom amenities, sumptuous macarons from Ladurée, Veuve Clicquot Champagne and select wines from Maison Taillevent.
Sailing to All Corners of the Globe
Each year PONANT offers more than 400 awe-inspiring cruises, calling at over 450 ports on all seven continents. From Zodiac® landings in Antarctica to hikes in the Arctic; from immersion in Japanese culture and revisiting classic Europe, to the natural beauty of the Seychelles, PONANT presents these destinations through a new lens.
Featured cruises
*PONANT Bonus prices may vary depending on cruise availability and may be subject to change without previous notice.